2022 Virginia Press Association Award for Journalistic Integrity and Community Service
Welcome to The Cadet newspaper, one of the oldest independent college newspapers in Virginia. The Cadet  newspaper remains the independent voice of the Corps of Cadets and Alumni since its creation in 1871, its transition to a newspaper format in 1907, and today where cadets have editorial control of the newspaper's contents. Our mission is to support the journalistic pursuits in publishing the student-produced and alumni supported medium of news and information by cadets and alumni in continuing the positive and proud tradition and enhance the bonds between these two essential groups. The interaction will enhance the academic, military, intellectual and professional development experiences of its cadet members interested in careers in journalism or related fields as well as offer leadership opportunities to practice academic, military, and personal skills. Subscribe to the blog for the latest news.
To support the project:
Text the keyword "TheCadet" to (202) 858-1233 for your donation choices
Visit our donation page at: https://givebutter.com/Gw0jQW
Mail a check to:
                                                                                            The Cadet Foundation                                                                                                                                                                                    c/o 214 terrebonne Road                                                                                      Yorktown, Virginia 23692

Support or become a Business Sponsor!
Follow this link for information on business supporting The Cadet. From accommodations and dining in Lexington and elsewhere to products and services for home or business. Support our sponsors or contact us to learn how your business can join the team!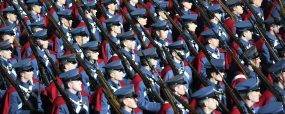 We need your participation and support
Follow this link to express your interest in participating in The Cadet Foundation and our publication, The Cadet newspaper, as well as the related activities supporting cadets and alumni. We need your support from donations, advertising or time to contribute to The Cadet and related programs.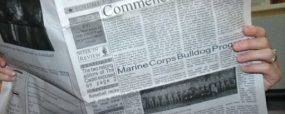 READ the E-Version of THE CADET On-line!
Follow this link to access the on-line versions of The Cadet newspaper.

MEMBER - Alumni Free Speech Alliance
The Cadet Foundation is a proud and honored member of the Alumni Free Speech Alliance. On many campuses, students and faculty are attacked for exercising free speech. According to teh FIRE survey, over 80 percent of students at schools surveyed said they self-censor in the classroom, on campus and online. Read more about the issue and the AFSA's work.
We Proudly participate in and support